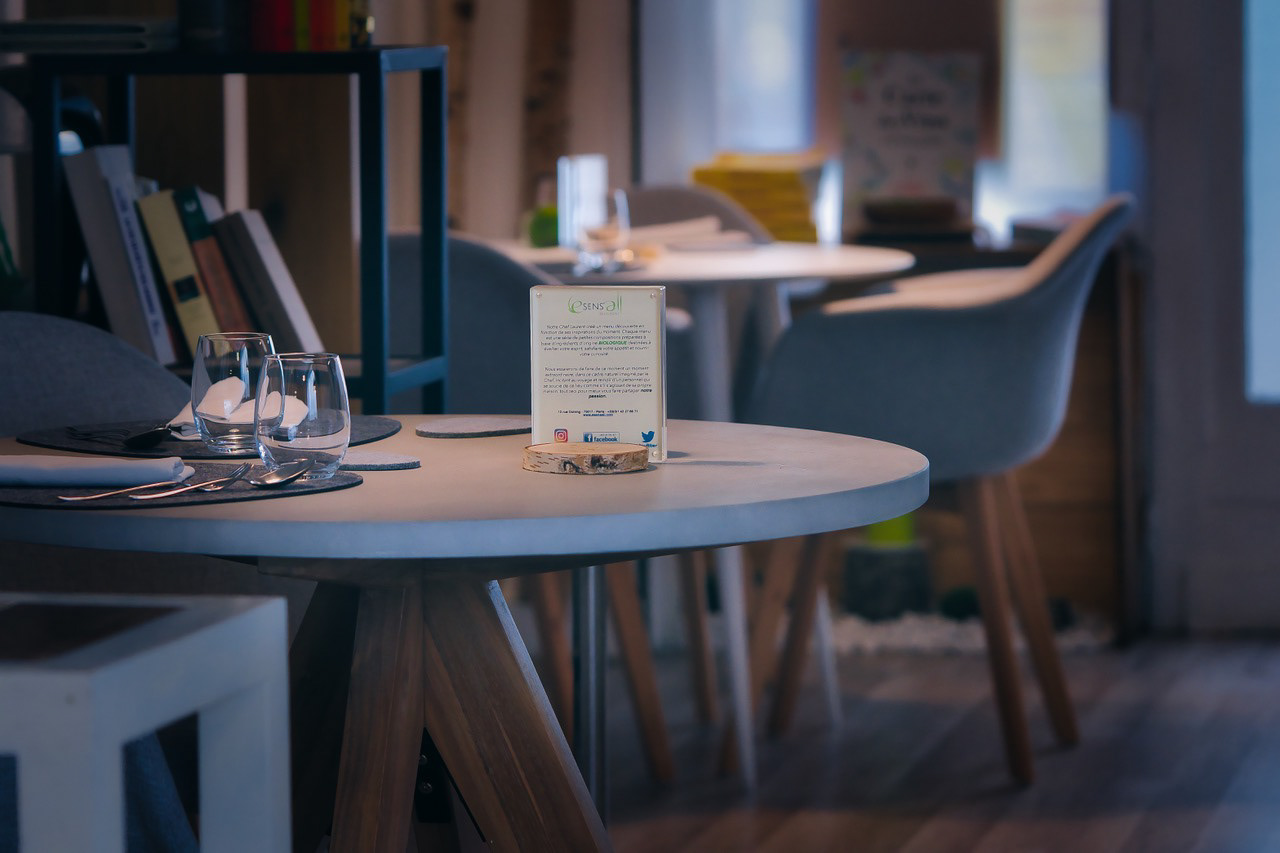 Esens'ALL was born at the end of 2010 with the desire to introduce contemporary cuisine through which its Chef, Laurent Pichaureaux, can express his mastery of flavors and compositions as well as his committed vision.
Let yourself be guided according to the Chef's desires and the seasons
No à la carte, but a unique tasting menu that takes you on a delicate and surprising culinary journey. In addition to a balanced and refined cuisine which all the senses will awaken your taste buds, you will be sure to taste an inspired cuisine. Each month, the chef composes real paintings whose daring accords reflect a sensitivity to taste and the raw product. Each menu is a series of small exceptional, flowery compositions, intended to awaken your spirit and satisfy your curiosity while arousing a culinary emotion.
Discover a committed and responsible cuisine
Chef Laurent advocates natural cuisine and favors as much as possible the local, short circuits and products from organic farming to limit his impact on the environment. An identity affirmed throughout its journey of selecting the products that will make up its dishes. The approach is global in order to always be as close as possible to its ideas: local producers, prevention of waste of raw materials, reduction of water consumption and use of electricity from renewable energies. Chef Laurent is a member of the CHEF4THEPLANET association, an international coalition dedicated to climate action, the protection of biodiversity and the environment.
When nature is omnipresent
Concerned about your well-being, we welcome you in a neat, up-to-date setting made up of natural and noble materials such as wood, vegetation and stone. A warm and intimate space that leads to tranquility.
The table is also hailed by the guides that count, Gault&Milau, Lebey and many others.